A Car Accident is Sure to Dampen Your Day, but Ultra Cash for Cars Can Make Your Day a Little Brighter
Quite often, Accident Damaged Cars must be 'written off' since they are not worth the costs of repair. If this is the case for you, don't fret: Ultra Cash for Cars offer Accident Car Removals in Adelaide that guarantee a top Cash for Cars payment of up to $7,999 for your damaged car.
It doesn't matter how damaged your car is, we can see value in vehicles that no-one else can and so will offer a fair and impressive payment for your vehicle.
Contact Ultra Cash for Cars today at 0434 450 140.
In Addition to Free Accident Car Removal Adelaide, we also provide:
Old Car Removals
Scrap Car Removals
Unwanted Car Removals
Broken Down Car Removals
Wrecked Car Removals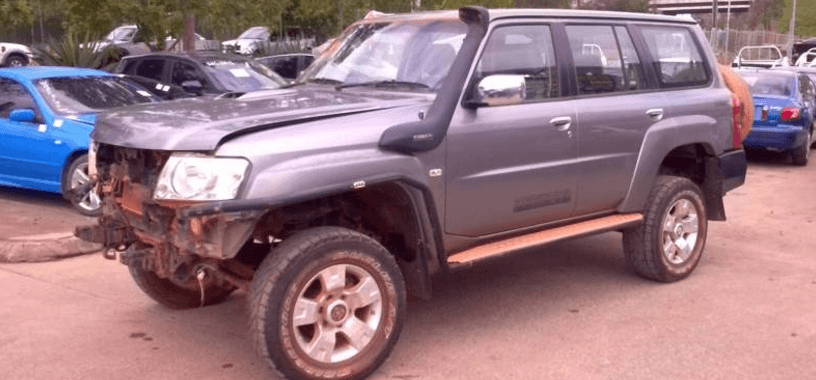 Do You Need a Helping Hand After Your Car Accident? Our Accident Car Removals in Adelaide Are Completely Free
Ultra Cash for Cars will turn your day around with our free Accident Car Removals, wherever you are in Adelaide. Whether your vehicle is located in residential or commercial premises, we'll be with you in no time to tow it away. Our free Accident Car Removals are always readily available with our Professional Car Removals team stationed through Adelaide, so we are never far if you require a Car Removal immediately.
Turn Your Accident Damaged Vehicle into An Opportunity with Ultra Cash for Cars
Ultra Cash for Cars has the reputation for being the Car Removal company that offers the highest Cash for Cars rates in the Industry and offer these great payments to all Unwanted Vehicles in Adelaide. Because we value all aspects of a car, we are able to offer a fair, accurate and highly agreeable Cash for Cars payment for vehicles in any condition. We buy vehicles 'As Is' and not only purchase cars but a range of other vehicles including:
Cars for Trucks
Cash for SUVs
Cash for 4x4s
Cash for Vans
Cash for Utes
Cash for Motorcycles
Cash for Boats
Why Choose Ultra Cash for Cars?
The reason we're so popular in Adelaide is because we offer customers' value in all aspects of the car removal process. Here are some of the reasons why you should choose us.
We offer same-day car removals. So, you don't have to wait for days for us to come and tow away the vehicle. In most instances, we'll do it the same day that you call us for a quote.
We let you pick the date and time for the car removal. You tell us when you'd like to have the car removed from your premises. We understand that you're busy and probably have other things to take care of, which is why we let our customers choose the date and time for the car removal.
We offer on the spot cash payments. With us, there's no waiting for payment to be made. We make the cash payment when we come to your premises to tow away the vehicle. So, when you sell your car to us, you can expect a quick payment made without delay.
Are You Short on Time? No Worries! Our Car Removals Take Less Than An Hour
If you are short on time, Ultra Cash for Cars Adelaide is the perfect choice to Sell Your Car for Cash. We can be with you immediately and purchase your vehicle in less than an hour, including free Car Removal.
Step 1: Get an 'Instant Quote': We'll provide this over the phone.
Step 2: Get Paid: We'll pay you in cash up to $7,999.
Step 3: Car Removal: Like we said, your vehicle can be towed and paid for in under an hour!
For Adelaide's most trusted Accident Car Removals Service, contact Ultra Cash for Cars today at 0434 450 140 or through our online form.