Do You Have an Unwanted Car? Get Instant Cash for It With Ultra Cash for Cars!
Ultra Cash for Cars is helping Adelaide Residents every day to sell their unwanted cars quickly, without hassles and for an honest price. We understand that trying to Sell Your Car for Cash can potentially take up a lot of your time, as well as be a little stressful – which is why we've designed our Unwanted Car Removals Adelaide service to be quick and effortless for you. We offer same-day Car Removals for vehicles of all types and in all conditions, with a Cash for Cars offer of up to $7,999 for your vehicle.
Unwanted Car Removals Adelaide
Cash for Cars Up to $7,999
A stress-free way to sell your car for cash
Prompt unwanted car removals with flexible availability
Call us today at 0434 450 140.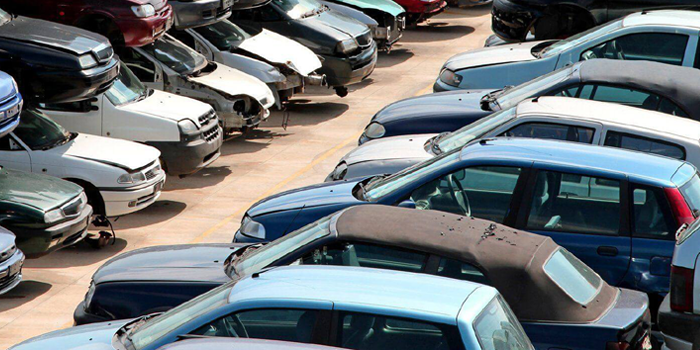 We'll Take Your Unwanted Car – And Leave You With A Top Cash Payment For it
With Ultra Cash for Cars, we require only very little of your time to purchase and remove your unwanted car. You tell us what the best time and day is to remove your car and we'll be there then to provide you with a world-class Car Removal. With our speedy car removal, not only will you have space freed up where your unwanted car used to be, you'll also receive our instant cash payment.
We provide speedy Adelaide car removals.
Our car removals are completed in under an hour.
You can book your unwanted car removal whenever is most convenient for you.
We provide instant cash for cars quotes over the phone or online.
We'll Always Find Value in Your Unwanted Car – Even If it is Written Off
Ultra Cash for Cars Adelaide sees value in all vehicles whether they work just fine or resemble a scrap-heap. This is because we value a vehicle's many parts and materials including its scrap metals, engine parts and more. It is for this reason that you don't have to worry about preparing your vehicle to be more 'sellable' because we will provide you with a fair Cash for Cars offer no matter what.
We provide:
Cash for Unwanted Cars
Cash for Scrap Cars
Cash for Wrecked Cars
Cash for Broken Down Cars
Cash for Damaged Cars
Cash for Old Cars
It's not just cars that we buy either. We also regularly buy other types of vehicles such as vans, trucks, SUVs, 4WDs, caravans, utes, Jeeps and more. Whether you want to sell your unwanted car or are looking to sell your fleet of commercial trucks, Ultra Cash for Cars is the right buyer for you. We have the experience, resources and expertise to buy and remove multiple vehicles at once. So, whatever your car removal needs, give us a call and we'll provide you with the ideal solution.
How Do You Sell Your Car for Cash in Adelaide?
Would like to know the quickest and easiest way to make top cash in Adelaide? You can sell your Unwanted Car to Ultra Cash for Cars and get a guaranteed top cash payment that very day.
The Easy Part: All you have to do to book your free car removal is give us a phone call to request a quote.
The Quick Part: We provide 'Instant Quotes' over the phone and our Adelaide Car Removals, including top Cash for Cars payment will take no more than an hour.
Contact Adelaide's reliable Car Removals service today at 0434 450 140 or through our online form.