Give Your Old Car the Send-off it Deserves with Ultra Cash for Cars
Quite often, people pay to have their old car towed away to be disposed of. This is because many old car owners believe their vehicles are unsellable and verging on worthless, but with Ultra Cash for Cars Adelaide – there's no such thing as a worthless car. We provide Free Old Car Removals while paying up to $7,999 cash for your old vehicle. Available Adelaide-wide, we provide an old car removals service that treats cars and their owners with integrity.
Old Car Removals Adelaide
Unwanted Car Removals Adelaide
Scrap Car Removals Adelaide
Wrecked Car Removals Adelaide
Broken Car Removals Adelaide
Damaged Car Removals Adelaide
Contact Ultra Cash for Cars today on 0434 450 140.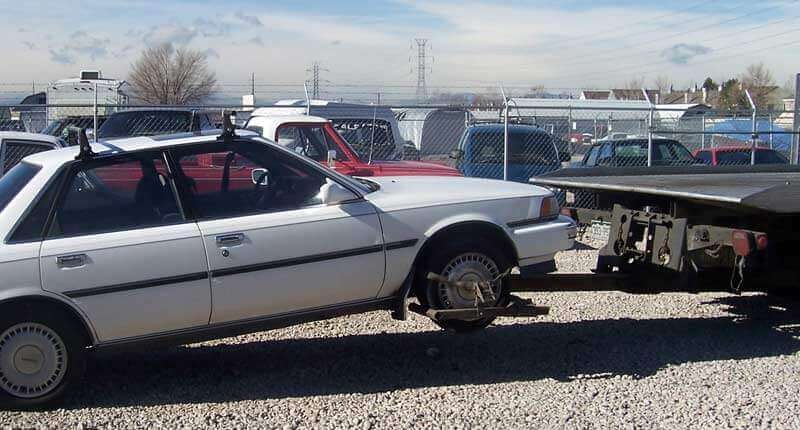 Why Sell Your Old Car with Ultra Cash for Cars?
Ultra Cash for Cars stands above your average 'Cash for Cars Adelaide' service through our passionate commitment to providing Adelaide car owners with an honest, world-class and reliable car removal experience. From our friendly staff who will provide you with instant quotes to our unrivalled Car Removals experts, we strive each day to do whatever we can to fulfil your old car removal requests and answer any questions you may have. We also offer the best Cash for Cars Adelaide rates up to $7,999.
Free old car removals Adelaide.
Honest & competitive cash for cars rates.
Available Adelaide-wide.
Car removals for all makes, models, types & conditions of vehicles.
We are a licensed and insured legitimate car removal business.
We offer same-day free car removals.
All our staff are professional, friendly and very helpful, ensuring that your car selling experience is pleasant from start to end.
As mentioned earlier, we buy all types of vehicles. So, it's not just your car that we will pay top cash for. If you have a truck, ute, van, motorcycle, 4×4, caravan or jeep to sell, get in touch with us and we'll offer you a top cash quote for the vehicle.
Old Cars Can Hold a lot of Good Memories & You Can Make One More When You Sell Your Car for Cash up to $7,999
Ultra Cash for Cars Adelaide is known to have the best Cash for Old Cars rates in the industry, thanks to our honest service as well as accurate quotes. We find all parts of a car valuable, even if they are a scrap car or undrivable. From its precious metals, tyres to its engine parts, Ultra Cash for Cars guarantees to find value in your old car and pay you a fair cash offer of up to $7,999.
How Do I Get a Reliable Old Car Removal Service in Adelaide?
If you would like quick cash fast, Ultra Cash for Cars can purchase and remove your old car this very day. With our same-day Old Car Removal services, we can arrive at your premises at the best time for you. With a simple process that only requires you to give us some details about your vehicle for an 'Instant' quote, and then scheduling us to tow your vehicle, you can receive a Car Removal service that goes without a hitch.
Step 1: Get a 'Cash for Cars' Quote. You will then schedule our Car Removal team to arrive at the location of your Old Car.
Step 2: Get paid up to $7,999 in top Cash.
Step 3: Car Removal. This will take under an hour, leaving you with top cash in hand.
For a quote, contact Ultra Cash for Cars today on 0434 450 140 or get in touch with us through our online quote form.