Turn your scrap car in Adelaide into instant cash with Ultra Cash for Cars. Are you under the impression that no one will want your scrap car? After all, it does not run, so who will want to buy it, right? What if we told you that we're interested in your scrap car? It's true. At Ultra Cash for Cars, we buy scrap cars. Sell Your Scrap Car for Cash of up to $7,999 today.
Call us on 0434 450 140.
We Buy Scrap Cars for Cash in Adelaide
At Ultra Cash for Cars, we pay the best cash rates in Adelaide. We're auto wreckers and recyclers who buys cars of all different makes, models and conditions, paying instant cash for them.
Here are some of the car brands that we've bought in the past:
Ford
Toyota
Honda
Hyundai
Isuzu
Kia
Mazda
Suzuki
Lexus
Skoda
Nissan
Renault
Volkswagen
BMW
Hino
Chevrolet
Volvo
Mercedes Benz
Holden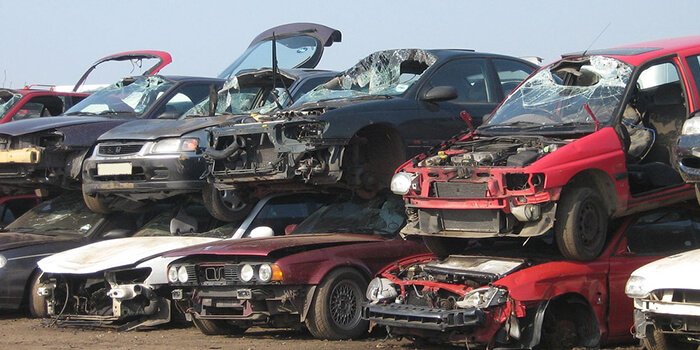 Why Sell Your Scrap Car to Us?
We are Adelaide's most popular Cash for Car buyer because we offer many benefits to our customers.
We will buy your car:
In under an hour.
And pay top cash up to $7,999 for it.
Whether it is running or not.
Whether it has registration or not.
And provide free towing for it.
And provide free paperwork to make the process easier for you.
We're available from early in the morning to late in the evening. So you can schedule your car removal outside of your work hours and we'll be there.
What Is the Fastest Way to Get Cash for Your Scrap Car?
Without a doubt, the fastest way to get cash for your scrap car is by selling it to Ultra Cash for Cars. Our process is so quick and convenient for car sellers that they can have their car valuated, accept the offer & schedule their car removal and have their car removed and get cash in hand – all within a one-hour span. That's how efficient we are.
We Provide Accurate Cash for Scrap Car Quotes
Our Cash for Car quotes are always fair and accurate. So, how are we able to make such accurate quotes over the phone? Well, we have a team of experienced car appraisers who've been doing this for many years. They are experts who can valuate cars accurately by considering the details of the vehicle, such as:
The make and model of the car
The size
The odometer reading
The history of the vehicle (how old it is and has it been in any accidents or had any major issues in the past)
The condition of the car (including dents to the frame, mechanical issues or damage to the interior)
Once we have all the pertinent information, our appraisers will then provide you with a quote that's based on the current market value.
Contact Us for A Free Valuation of Your Scrap Car
Getting your car valuated is easy and will only take a few minutes. You can contact us by either calling us on the number below or by filling out our online quote request form. Once you do that, one of our friendly staff will be in touch with you to provide you an instant cash for car quote. It's then up to you to decide if you want to sell your scrap car to us. So, what're you waiting for? Get your Free, non-obligational quote now.
CALL 0434 450 140.