At first glance your damaged car might seem worthless, but with Ultra Cash for Cars – there's no such thing as worthless. It is a fact of life that we will experience car damage at some point. Whether it is a little scratch along our car's door, or our car is completely wrecked from an accident – the value of a car can seemingly plummet from even minor damage. As is often the case, the cost of repairs may not be worth it – so in those cases, what do you do?
You could contact Adelaide's prized Car Removals service Ultra Cash for Cars who guarantee to purchase your Damaged Vehicle, whatever condition it is in. Not only this, Ultra Cash for Cars Adelaide offers the best industry Cash for Cars rates, paying up to $7,999 for vehicle of all types and conditions. If you would prefer to receive quick Cash for Damaged Cars, Ultra Cash for Cars is here to help!
Contact us today on 0434 450 140.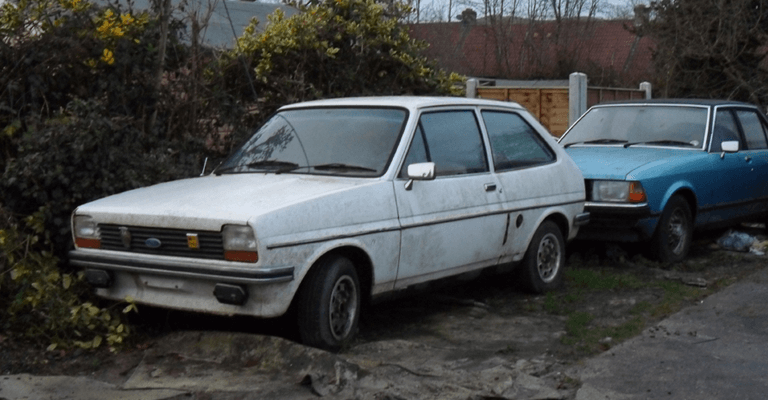 Your Damaged Car Might Be Worth More Than You Think – Get In Touch With Us Today To Find Out
Your damaged car may be an eyesore at first, but you will be all smiles when you see how much you can get for it in 'Instant Cash for Cars' with us. We offer competitive rates of up to $7,999 for cars. We buy all kids of car. So, even if your car is no longer working, you can still sell it to us. We can provide you with a top Cash Payment same-day when you choose us.
We pay:
Cash for Damaged Cars
Cash for Broken Down Cars
Cash for Unwanted Cars
Cash for Wrecked Cars
Cash for Scrap Cars
Cash for Old Cars
Cash for Unregistered Cars
Why Choose Ultra Cash for Cars for Damaged Car Removals?
Ultra Cash for Cars are a passionate team of Car Removals experts who make a commitment every day to provide you with the top-quality service that you deserve. Our priorities are to ensure your damaged car's sale and removal is done with ease so that you can skip the usual hassles that come with selling your vehicle. It is through this passion for customer satisfaction that we have made all our services complimentary, including:
Free Damaged Car Removals
Top Cash for Damaged Cars up to $7,999
Free Car Wrecking and Car Recycling
Free Paperwork Provided
Free 'Instant Quotes'
Flexible Availability That Puts Your Convenience First
We are a licensed and insured car wrecker with extensive experience in the industry. This means that whether you want to sell one car or a fleet of vehicles, we have the experience and resources to carry out the job quickly and without a hitch. When a quick, safe and convenient car removal is what you are after, you need the services of Ultra Cash for Cars Adelaide.
How to Sell My Damaged Car Quickly for a Top 'Cash for Cars' Payment
Ultra Cash for Cars allows you to Sell Your Car for Cash without disrupting your day or inconveniencing you. With our flexible availability for scheduling, we can be at your premises whenever is best for you.
Get an 'Instant Quote' over the phone or online.
Get paid in top cash after we arrive at your premises.
Sit back as we provide you with a quality Car Removals service free of charge.
Contact Ultra Cash for Cars for a quote today on 0434 450 140 or through our online form.